>> Saturday, October 24, 2009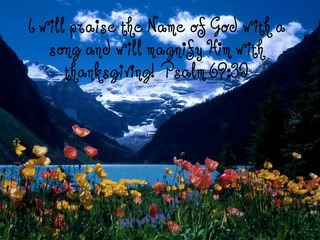 5 Things I Am Thankful For:

1. My loving Savior for never leaving me. Where would I be without Him?
2. My husband for loving me even when I am unlovable.
3. My kids for loving me and forgiving me when I am not so loving towards them.
4. My husband's job.
5. A roof over our heads and food in the fridge.

Thank you, Lord!