>> Monday, March 22, 2010
Well, some may be wondering now if things are hopeless for us in our seemingly "free" country. As you know, I normally don't post about politics and the such, but I feel compelled to share what I'm feeling about this so-called "health care" bill.

Am I for it? Of course not!! Any Bible believing follower of Christ should see the terrible consequences of such a thing as this. If you do any digging, you would find out that it has nothing to do with "health care". It is the paved road toward SOCIALISM!!

Again, if you do any digging about socialism, you would find out the true meaning of the word. Where did the word "Social Studies" come from? And how about the wonderful question of "What about your kids being "socialized"? Where did these phrases come from in the first place?? From SOCIALISM!!!

This "ObamaCare" is a scary thing, I will be the first to admit, but I PUT MY TRUST IN THE LIVING GOD!!! My hope and trust is not in this country, government, or man. I have to tell myself that GOD IS STILL ON THE THRONE AND HE IS IN CONTROL!!

Praise Him for that!!

So, now what do we do?? PRAY! And pray hard!! May our knees be raw from being on them more than ever!!

Persecution is coming, even more so than we can ever imagine, but persecution will cause us to WAKE UP!! Persecution will bring us closer to our Savior! Isn't that what we really want????

God help us!
Keep Pursuing HIM!!!!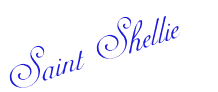 No truth is more evident to my mind than that the Christian religion must be the basis of any government intended to secure the rights and privileges of a free people. Noah Webster