>> Monday, March 8, 2010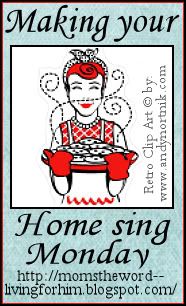 Laundry! Ugh! Just the thought makes me cringe. But I got a hankering the other day to clean up the laundry room...Maybe I'll be more thrilled to do the laundry if the room is little more...Shall we say, Inviting?

So, here are the results. But beware, the before is a little ugly!

BEFORE



And AFTER



Boy, was the floor a mess! So much dirt and sand and grime built up in that little area. Clothes lost in the bottomless pit of piles. Things I had forgotten that I had to wear. It was almost as if I went shopping again!! LOL!

Now, to just keep it this way.

I'll think about that tomorrow... When I'm doing another load of the never ending laundry!