>> Thursday, April 8, 2010



Welcome to my blog. My name is Shellie, but on my blog I call myself Saint Shellie. Not as a prideful thing, but as a way to show that I know who I am in Christ. From the world's point of view I am not a saint...definitely not. But in the eyes of God, I am a saint, as well as all persons who are in Christ. To learn more about this, if you are curious, go here. Otherwise, I will tell about myself.

First of all, I am a woman seeking to know my Savior, Jesus Christ, more and more each day. I am married to a wonderful man and have 2 great boys, ages 13 and 10. And in August, we are expecting another boy!! Wooh! Pregnant again after 10 years is definitely a different experience. I had forgotten what it was like! And at my age, well, things can be quite a trip!!!!

Along with being a helpmeet to my hubby and a mom to my boys, I am also a homeschool mom. I just started our homeschool blog to share our ups and downs with this journey. Hopefully to offer some encouragement to other homeschool moms and dads. And to the kids, as well. I am excited about this blog because I have always wanted to share what we have been doing and what we plan to do...if the Lord wills. I love to talk about my convictions and beliefs, and blogging is the perfect outlet for me. Being a homeschool mom tends to be a bit lonely at times, so blogging is great.

So, I hope you enjoy checking out my blog. I hope it will be an encouragement to everyone who visits. My prayer is that everyone would see that my desire is to glorify God, because its not about me. Its all about HIM!!

This is my first time to be a part of a blog party, so I'm excited about checking other blogs that are out there. So join me in the party. Go to 5minutesformom.com to join the party. Maybe we can have a chance to win some prizes!! The party officially starts tomorrow.

Blessings to you,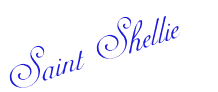 And before I forget, my prize wish list would be...
1. Chocolate Chip Cookie Dough Balls provided by Susie's Homemade Chocolates
2. A $100 gift eCertificate to Restaurant.com, immediately redeemable online at over 13,000 restaurants nationwide, provided by Earnest One.
3. For one winner a little extra something to use with your Nesting Pillow or on its own, The Nest Egg gives support for your head, arm, breast, or for a little extra height under baby's head, provided by Blessed Nest.
4. $25 Target Gift Card! Provided by frugalnovice.com.
5. $25 gift card to Starbucks, provided by Feels Like Time.
And that's about it. Thanks everyone!!!