>> Monday, April 5, 2010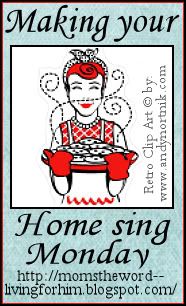 Well, my biggest problem is having a plan and sticking to it. I'm s-l-o-w-l-y and painfully planning ahead and trying to actually DO what's on the plan.

I have to admit that things seem to go more smoothly when there is a plan. Its so much better than "winging" it. The last 2 or 3 weeks I have intentionally planned our homeschool days, and things have been much better. BUT...

What about the days when your plans just won't happen??? Everything else under the sun happens besides YOUR wonderful plans??

Today was one of those days. This morning, I prayed that despite my plans, I wanted God to be in control of my plans. That whatever He wanted for our day, that was what I wanted.

Well, that is exactly what happened! Of course, nothing that I planned happened. Everything seemed like chaos. So, I ultimately had to admit that God obviously had other plans for me and my kids. The school work was accomplished, eventually, just not in my time frame. So, everything did finally work out, just not the way I would have wanted it.

I have to be brutally honest, though. Planning ahead does make things more peaceful and fruitful. I have been working on keeping a menu plan. Last week was an awesome week of meals that my family seemed to rave about. So, that was inspiring!! Enough motivation to keep that up.

So, if I could just get in the act of a daily cleaning/chore list and STICKING TO IT, then maybe things would be perfect!! Huh? Perfect? No. We all know better than that!!!

Thank you, Nan, for hosting such a motivational meme, so that I can get some hope and inspiration from others. I feel so much better knowing that I'm not the only one out there that desires to have a home that honors God, but yet still struggles in many areas. Yes, I have that "toddler" in me that peaks its little horrible head out occasionally, who wants to just do nothing but eat chocolate and watch some stupid movie, or be on the pc all day!!! Actually, I pretty much did that this past Saturday...!! Oops! But then...Well, I pay for it! It's amazing how much can pile up in just one day.

Blessings to all of the ladies out there that are on the path with me to have a home that honors God. May the Lord teach us all the glorious calling that we have as moms and wives, to nurture and serve our family with all our hearts with joy. Even while we clean those toilets!! LOL!

Now, back to those planning pages...