>> Monday, June 28, 2010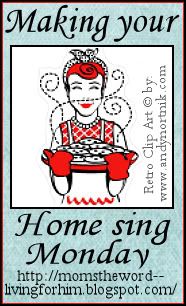 As I am now on the last weeks of waiting for baby, I am facing the challenge of "what are my kids and hubby gonna eat?" when I'm not available??? I'm pretty sure that I'm not gonna be "around" to cook for the guys, so I need to make a plan to fill the freezer.

Honestly, I love this challenge. I think its fun. AND I'm gonna involve the kids to do some of the cooking, too. I've been saying for a while now that they need to learn to cook, so that when they are married they can cook for their wives. How nice is that thought?? My dear hubby is terrible in the kitchen!! He can clean rather well, but cooking is NOT his thing!! It's embarrassing to even think about it. So, I need to plan and provide some nutritious meals that are available at any given moment of hunger.

So, today I went and stocked up on some beef that was on sale at the local grocery store. I love doing that!! And my platypus learned how to brown the ground beef!! He did so well! I was so proud of him. Next, after it cools in the fridge, I or we will bag it up into individual bags for future meals. I like doing it that way, instead of making a whole meal to freeze. You can just decide what you want to cook, but already have the meat fixed. We will, however, make up some batches of homemade "chili" with the meat to use for mamwiches or hotdog chili. And then freeze that in individual bags. My hubby and older son love that.

Tomorrow will be spent teaching my other son, the linguist, how to brown more ground beef and how to chop some vegies for a Korean beef recipe. He will learn the recipe and how to assemble it to marinate in the freezer.

After that, I will come up with more freezer friendly meals that my sons can learn how to cook. I just love that idea!!

So, after all of the cooking and planning, I will be one step closer to being ready for our baby.

How are you going to make your home sing this week? Join Nan and the others at Moms the Word to share what you are doing.

Happy Singing Home!!