>> Monday, July 5, 2010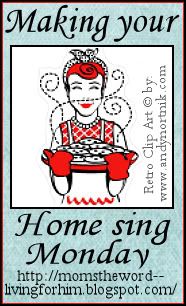 Well, the clock is tickin' away, so I am cooking till my feet want to fall off!! I stocked up with more meat on sale...check out what I paid here. My freezer is quickly filling up and my home is singin', knowing that meals are being provided!!

Maybe I will post some pix of the freezer once I'm done. Right now, I just need to rest my back and my feet!!