>> Thursday, September 23, 2010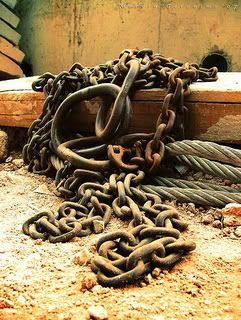 Today I had a great conversation with a friend, just gabbing about this and that. And within the exchanges of somewhat funny, and not so funny, life experiences, I was reminded of how much I was saved from!!!

What do I mean by this?

While I was remembering when I did this, and when I did that, things that I am not so proud of, I am humbled and amazed that Jesus would save me! I don't deserve to be saved! I will never be able to understand why He would even want to save me.

I was bad! I mean really, really bad! And as John Newton said, "I am a great sinner, and Christ is a great Savior!"

I left my friend with a deep, deep love for my Savior like none before. I wanted to thank Him over and over, knowing that He loves me more than I can imagine.

Just to think how He saved me from myself!

Where would I be today, if it wasn't for HIM? And the Cross! My chains have fallen, all because of HIM. That's the Power of the Cross!!