>> Monday, October 18, 2010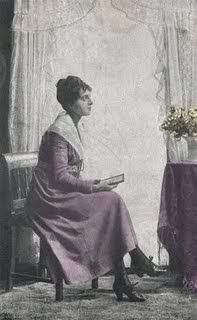 During the last few months things have been such a whirlwind that I wonder, "What has happened?" A lot of things have happened, but because of these things, I have fallen short in my Pursuit!

No, that doesn't mean that I've fallen away from the faith, but I have been slack in watching myself. And because of that, old habits have crept in. Slowly and steadily crept in and they are showing their ugly faces.

What are these habits that I speak of? Well, euphemisms, for one. I tend to say little things that seem okay, but really are not. Dead words that will lead to the death of me and my hearers.

Sarcasm. I'm really bad about this one. It may seem funny or amusing at the time, but sometimes it can hurt someone.

And there are others...

Jesus says to "Watch and pray, lest you enter into temptation." And I haven't been watchful! I haven't been considering the deceitfulness of sin, the sinfulness of sin and the fear of the Lord. God is a H-O-L-Y God and He HATES SIN, any sin!! No matter how seemingly small it is or how big it may be... sin is sin to our HOLY God.

The other day, I had a blow out with my son. Yes, I went back to him to apologize and ask for forgiveness, but I had to take a good hard look at myself and ask WHY? What is going on in me?

Sin, of course! While we are here in this world, we still have indwelling sin that needs to be mortified. Killed. Stomped out. Put to death. God's Word says, "Put to death your members which are on the earth..." Colossians 3:5. Also, "If by the Spirit you put to death the deeds of the body, you will live." Romans 8:13b.

John Owen, in his book, The Mortification of Sin, says this:

The choicest believers, who are assuredly freed from the condemning power of sin, should also make it their business all of their days to mortify the indwelling power of sin.
And...
It is the constant duty of believers to render a death blow to the deeds of the flesh, that they may not have life and strength to bring forth their destructive influence.
And...
Sin is always active when it seems to be the most quiet, and its waters are often deep when they are calm. We should therefore fight against it and be vigorous at all times and in all conditions, even when there is the least suspicion.
And...
If sin is always acting, we are in trouble if we are not always mortifying. He that stands still and allows his enemies to exert double blows upon him without resistance will undoubtedly be conquered in the end. If sin is subtle, watchful, strong, and always at work in the business of killing our souls, and we are slothful, negligent, and foolish in this battle, can we expect a favorable outcome?
No! I've been slothful, negligent, and foolish in the battle! And I can tell. Along with everyone else.
Owen, again says,
He that is appointed to kill an enemy, has only done half his work if he quits before the enemy is dead. Galatians 6:9, Hebrews 12:1, 2 Corinthians 7:1
So, you see, its the
"little foxes that spoil the vine!"
(Song of Solomon 2:15) And if I'm not careful to kill them, then they will eventually kill me.
I am so thankful for God's grace through Jesus, His Son. And I'm thankful for His Holy Spirit for grabbing my attention and reminding me of my duties, as I grow with His help. My Pursuit has become awakened in me. And I pray that for those who read this will be stirred to a walk toward Holiness! With me!