>> Tuesday, January 11, 2011
I've been reading over some of my posts from 2010, just to reflect on how things have come along, and I am amazed at how the Lord has answered my prayer!!
What prayer, you ask? Well, reading my post for the new year, 2010, my prayer was a bold one. To reduce me, to make me decrease so that He can increase! And boy, He heard me.
I was serious when I prayed that, and I still am. But it has been a really hard year! 2010 was extremely hard for me, and in so many different ways. And of course, it showed in a lot of my posts!!
So, what is my prayer for 2011? THE SAME!! God is revealing so much of my heart to me, that it even scares me at times. But I serve a Gracious and Loving God that is growing me and pruning me. I am learning day by day to lean on Him and to trust Him more and more. As this season of trials continue, my prayer, also, is that His Light would shine through me and that people would see Jesus in me. May they see a difference in me this year!!
That is my prayer for 2011.
Pressing On in Him,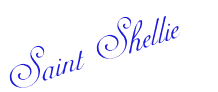 Read more...